We are delighted to announce that we will be exhibiting at next years CONEXPO show in Las Vegas from March 10th-14th, 2020. Our stand (F2964) will feature our proven safe and reliable Multi-Lock Quick Couplers and our newest Tilt Coupler technology and SMART Coupler technology. For more information about the show, visit http://www.conexpoconagg.com/
The CONEXPO show is held every 3 years in Las Vegas, United States and is considered one of the largest events in the global construction market. DROMONE has been exhibiting in CONEXPO since 2002, which was our very first introduction into the North American market. The show is a platform for us to showcase the next generation of innovation and technology available to improve performance, safety and efficiency in the construction industry.
2002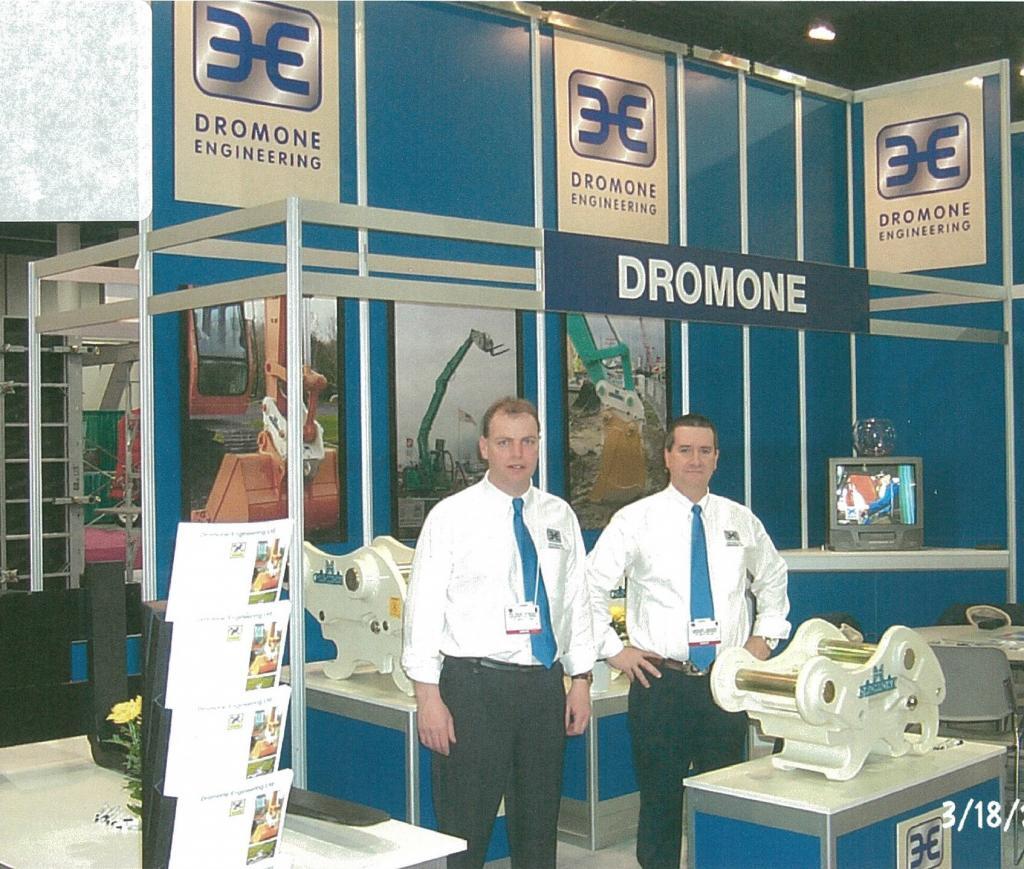 Our first CONEXPO show, in conjunction with Enterprise Ireland, and first introduction into the North American market. DROMONE representatives who managed the stand were Patrick Briody and Gerry Mahon. The product launched was the DROMONE Semi-Automatic Hydraulic coupler. The show was a huge success and sparked interests with CWS among many others.
2005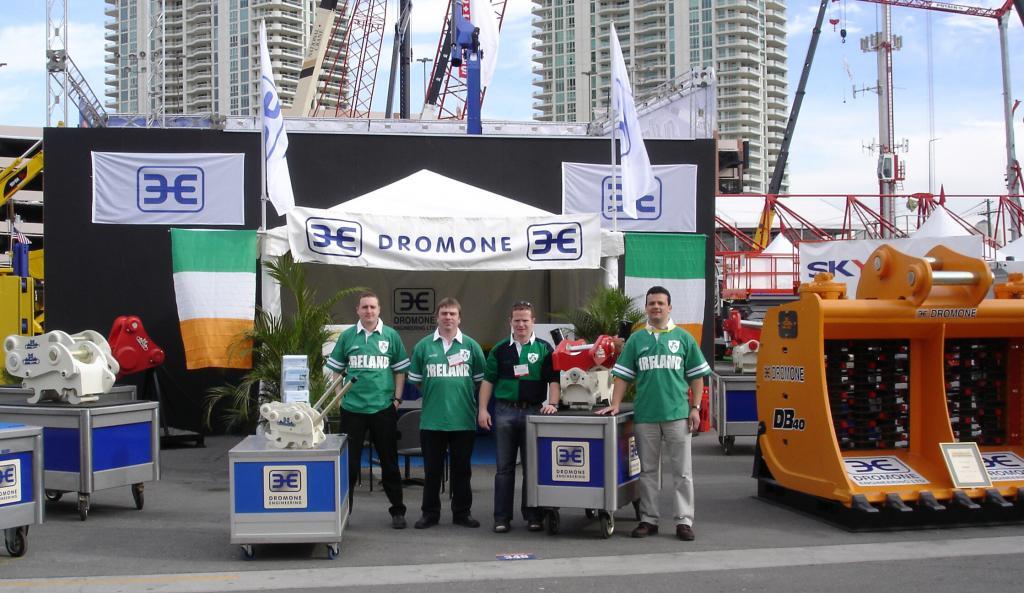 In 2005, we had our first outdoor stand located in the Gold Lot which was a 3 meter squared tent with a footprint of approximately 20 x 40. We displayed a range of couplers from the Auto-Lock range, Tilt Couplers Ripper Tooth systems and the Screening technology. Having positioned ourselves in the market in 2002, we appointed many distributors including CWS, H&H, Rockland and TAG.
The DROMONE stand was represented by William Egenton, Donal Devine, Martin Segarty, Andy Mackrell and Padraig McCormack with the support of Jim Price (Kencova).
2008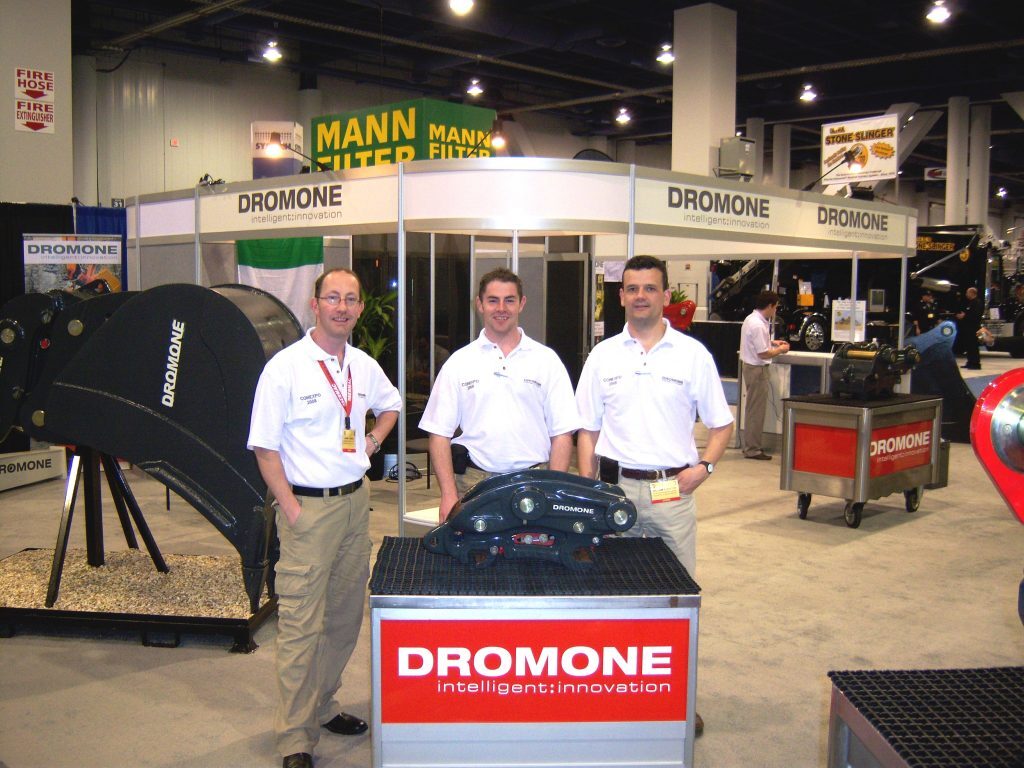 This time round we were positioned in the Central Hall and supported by CWS and TAG who also displayed some of their products on our stand. The show was slightly down in attendance as it was just at the beginning of the recession. This was still a big moment for DROMONE and was considered a statement to our dealers and customers that we were there to stay in the American market.

The DROMONE representatives included William Egenton, Philip Gillic, Barry Fanning, Karol O'Reilly and Martin Segarty.
2011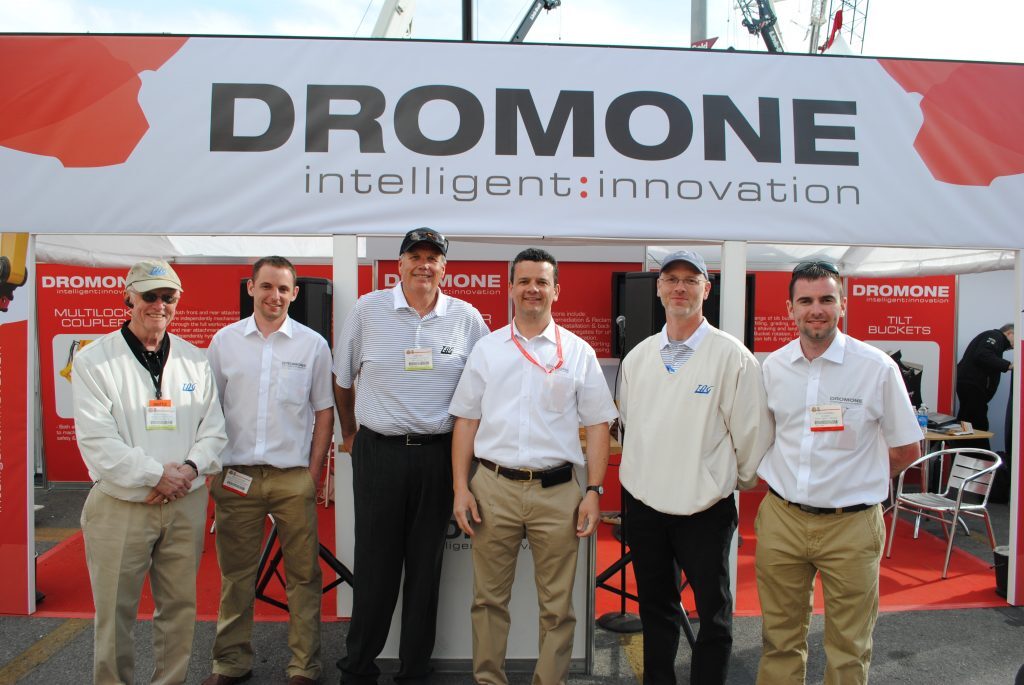 This year our stand was outdoors in the Gold Lot. It was built by us in DROMONE and had a footprint of 40 x 20. This was an important year for us as it marked 10 years in business with U.S distributor TAG.
2014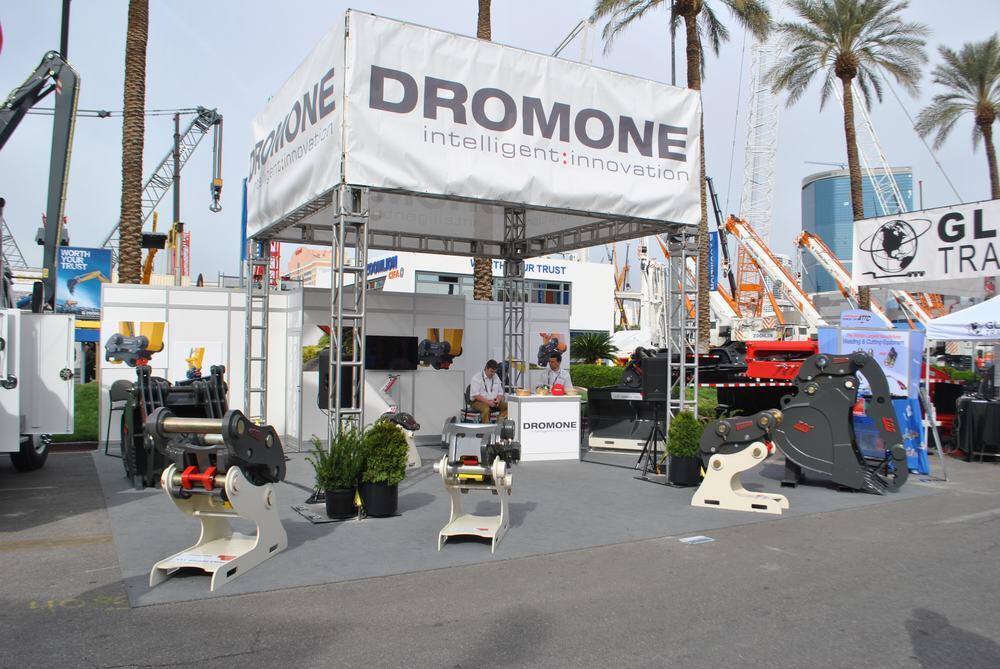 In 2014, our stand was outdoors again but this time located in the Silver Lot with a footprint of 40 x 40. Again, our U.S distributor TAG displayed a number of products on our stand.
2017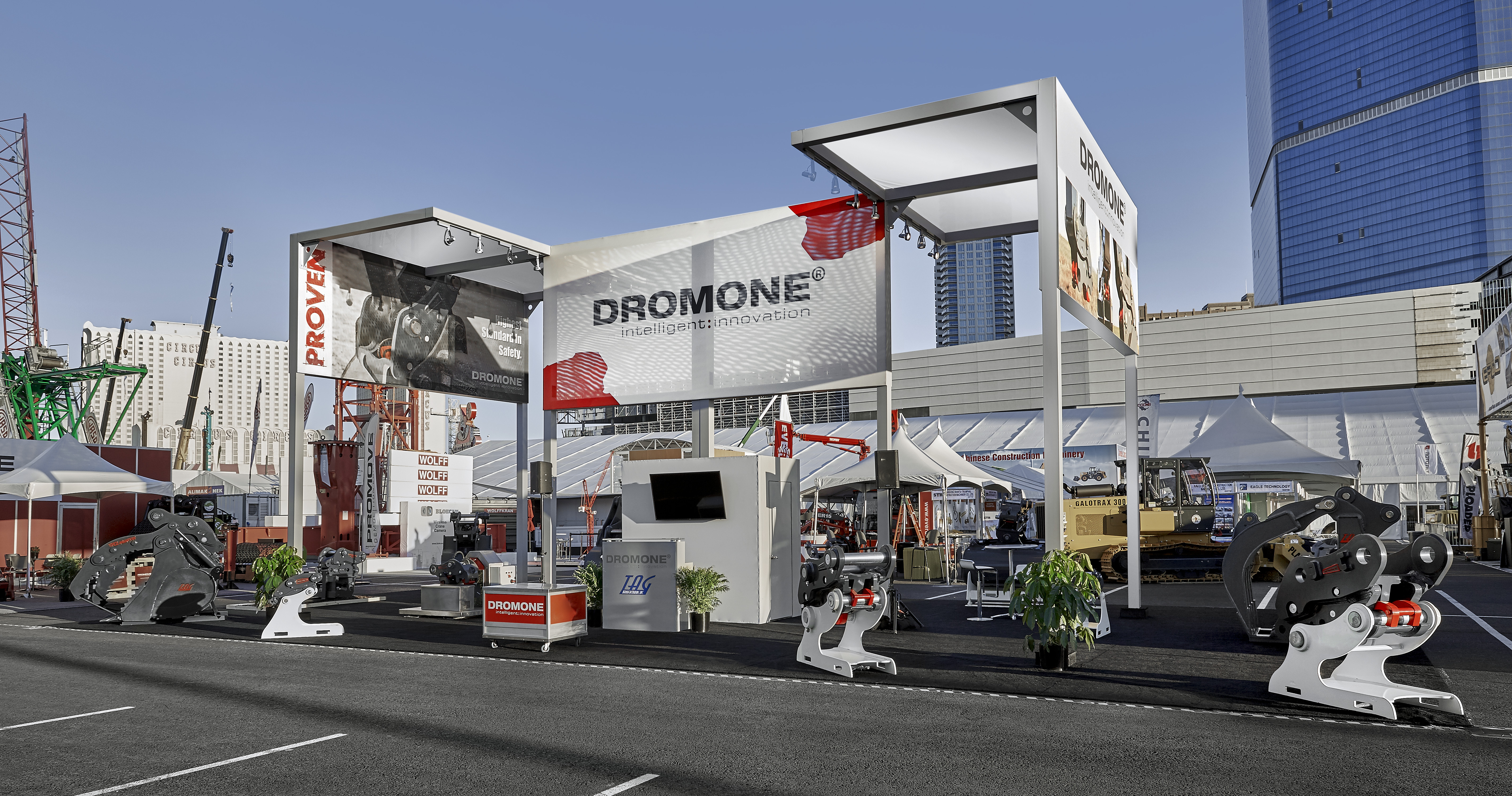 2017 was our biggest show to date. Our stand was located in the Gold Lot with a footprint of 30 x 50. This year our U.S distributor TAG jointly displayed a number of products on our stand, some of which include the Hydraulic Coupler Thumb & Bucket combo and the Mantis Bucket technology.
We look forward to a bigger and better CONEXPO 2020!