DROMONE is delighted to announce that our Multi-Lock SMART Quick Coupler was awarded the Technology & Innovation Award at the 2021 Machinery Movers Industry & Operator Awards in the Knightsbrook Hotel, Trim, Co. Meath. Receiving this award highlights our determination in bringing our customers the safest and most innovative products on the market.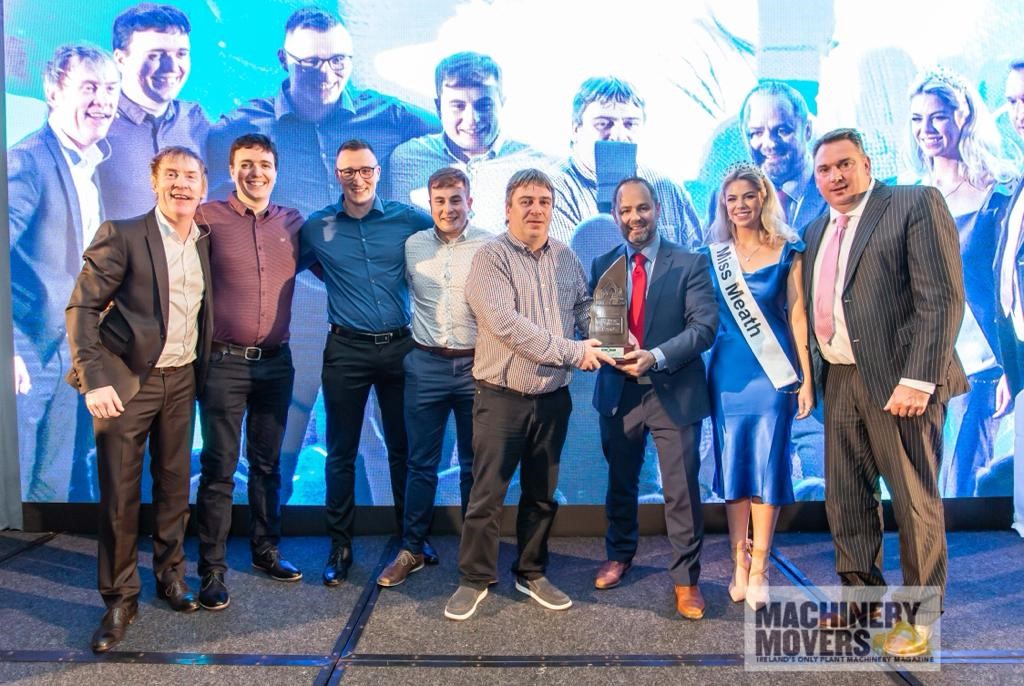 The Multi-Lock SMART quick coupler, originally launched at ConExpo 2020, is a secure, safe and smart universal quick coupler with live attachment sensing and feedback. Incorporating smart technology, it the first quick coupler to provide real-time feedback to machine operators and site operatives that are in close proximity to the machine and most at risk of serious injury. The ML:SMART facilitates the safe changeover of attachments in seconds in a secure, safe and smart way and greatly reduces the risk of serious accidents and fatalities. Originally launched at ConExpo 2020, the product was also awarded the Product Innovation & Design Award at the IMR Manufacturing & Supply Chain Awards in January 2020.
An enjoyable evening was had by all at the awards, with over 400 guest attending the ceremony and special guests including Hector Ó h'Eochagáin and Brian Kennedy.