Patrick Briody, 38 years in DROMONE.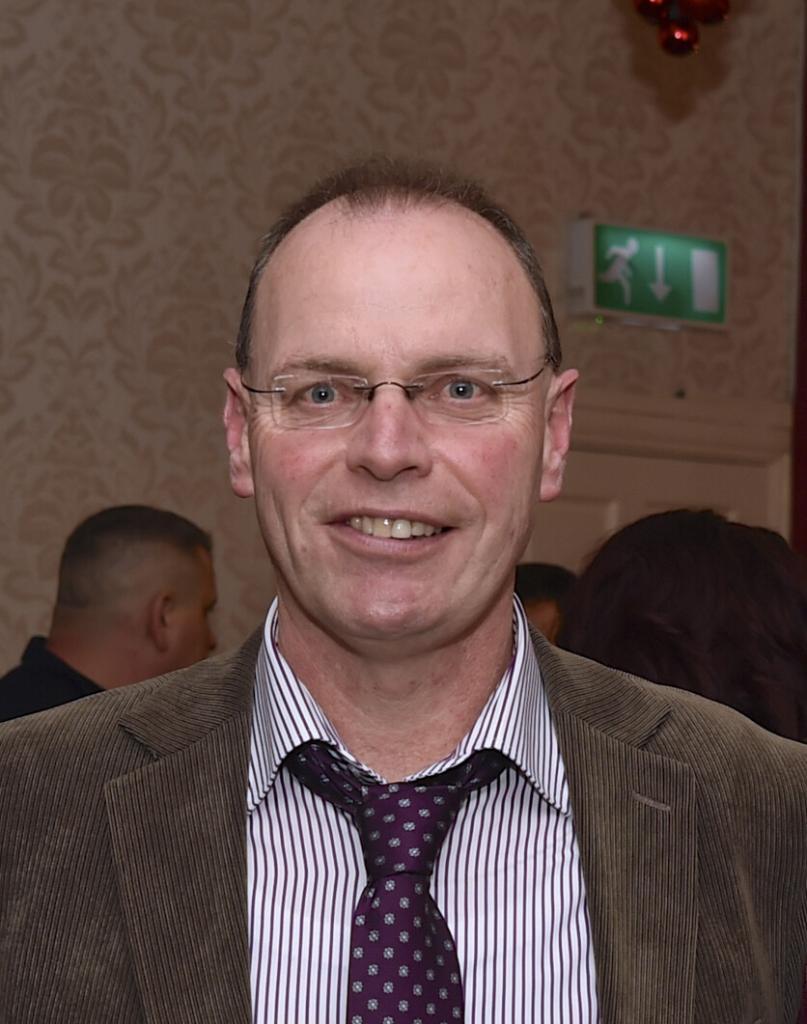 I joined the DROMONE team in 1980. At that time there were approximately 7 employees in DROMONE and each employee worked on many different jobs including tacking, welding machining etc. We were still using the old style ARC welders as well as some of the new type MIG welders. After some years working in production, I moved into Research & Development. Back in the 80's & early 90's, there were no computers or engineers to design the products. All activities were carried out manually including drawing, cutting and fabrication. In many cases we received the tractor into R&D and we designed the pick up hitch directly onto the back of the tractor.
On the evening of the Christmas Holidays in 1990 we designed and manufactured the first pushback pick up hitch. After the pushback took off, we got some recognition from a popular T.V series at that time, Glenroe. The show was based on the farming community in a small village in Co. Wicklow. They asked us to design a high clearance hitch for their John Deere tractor that would be featured in the show as the existing hitch was damaging the stocks of potatoes in the field. This was an exciting time for us.
As things began to get busier and the DROMONE pick-up hitches became more and more recognized, there was a need to improve efficiencies in the factory. The decision was made to introduce robotic welding in the factory and I was involved in the installation and programming of these.
In 2000, we identified a need in the marketplace and diversified into the construction market. I had a bit of knowledge on the construction side of things so I was involved in the design and sales aspect of the quick couplers. In 2002, we attended our first CONEXPO show and this was our first introduction into the US market. The show was a huge opportunity for us and enabled us to meet many prospect customers and distributors. After identifying distributors and sending out samples of the product it took a few years to gain market share.
Throughout my years in sales, I spent a lot of my time travelling through Europe and parts of the United States, allowing me to meet and work with many different people. With the continued growth in both the agriculture and construction parts of our business this created the need for an internal sales and service advisor in the company. This has been my role for the last number of years which I am enjoying and proud to be in this position today.
Barry Fanning, 25 years in DROMONE.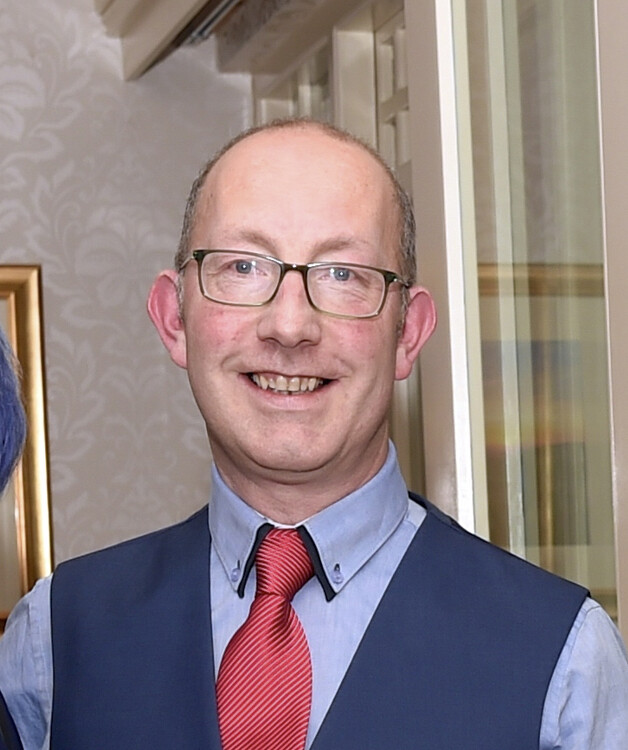 Having attended U.L. during my time in college, I had already lived away from home for 5 years by 1993 so I jumped at the chance to be near home when offered the job at Dromone Engineering (or 'McCormick's' as I had grown up knowing it). Back then there were just two of us, myself and Noel Lynch and the 'Drawing Office' was more of a hallway (which is now the Server / IT& Copy area) linking the then canteen and the main office. We didn't use CAD or even have a computer in the office; instead we had large drawing boards, counter weighted-arm tee-squares, ink pens and up to A0 sized sheets of paper & drafting film.
To make a drawing change, the ink first had to be carefully scraped off the existing drawing film with a scalpel blade, before the new feature was first pencil drawn and then inked in and the dimensions added manually, a far cry from the instant changes to models and drawings which can be achieved now. This process was made all the more fun by Pat's (Technical Director) regular visits demanding a change to this, that or the other depending on the mood he was in (change was still his favourite word back then). Copies had to be made, if larger than A4 by using an architect's blue-printer. We dreaded this as the process used raw ammonia and the office stank to high heaven for hours afterwards.
Communicating with customer's on drawing / design matters were also very time consuming. We would often have to photocopy portions of drawings at a time, number them and fax them one at a time to the customer to have them then, re-assemble the drawing at their end. We were cutting all of our Oxy parts then in the 'Profile Shed' half way up the hill above Phase 1. As we didn't have CNC facility, the machine used a 'magic eye' to follow the line around a full-scale drawing. The drawings for the day or night shift were collected once daily and so we would have a regular visit from Ernie Murray, the operator at the time, who would sit for a good long chat while we put the drawings together for him.
As we invested in CNC machines, CAD became a necessity, and as we landed more OEM customers and moved into the construction sector, the number of engineers grew to meet those needs, and the engineering dept had to move a couple of times as it outgrew itself, ending up in the current Design building as it is now.
Peter McMahon, 12 years in DROMONE.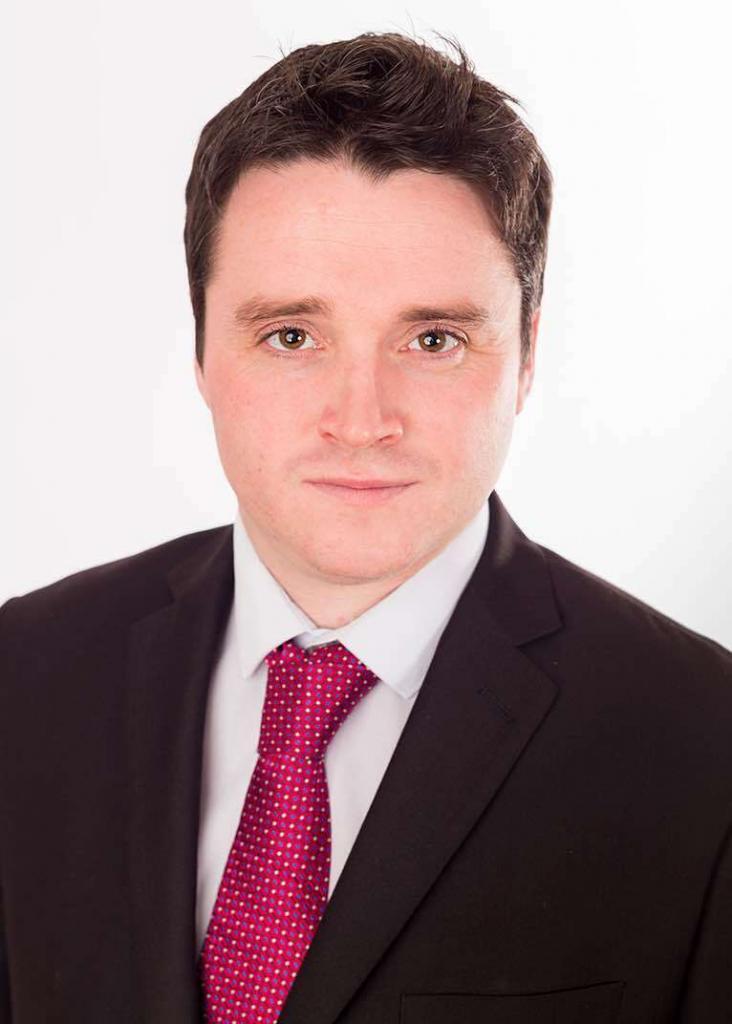 I started with Dromone 12 years (2007) ago, straight from completing my Degree in Mechanical Engineering. Having been brought up in a farming background, I had always been aware of the strong Dromone brand and line of products in the agricultural sector. My earliest recollection of Dromone was as a young child traveling with my father what seems like miles away to buy "Snap Ties" for some shuttering work at home from Dromone. This was example of the diverse range of products that Dromone manufactured.
I started as a Product Designer for Agri OEMs, with Massey Ferguson and Claas, leading the development of new products and homologation testing for their new product lines. This was prior to any formal NPI processes (which we have now). This involved much travel over and back to France, but also opened my eyes to the extent of the global footprint the agricultural Dromone product had globally.
Following this a daunting (but exciting) opportunity was given by William (Managing Director) to me to take the role Business Development Manager in 2011 and setting up an office in Paris, France. A fantastic opportunity with the prospect of learning the french language. Amidst the strong downturn in sales from 2008 onwards, there was a strong emphasis on sales growth. We were able to continue to expand the business with our current & new OEM customers as well prospecting new business and distribution networks. My role involved significant travelling all over Europe over the 3 years, as well as dealer visits and international shows. I was fortunate to have being supported in completing a Masters in Engineering Management during this time.
In 2014, I moved into the role as Product Manager, upon moving back to Ireland. This was a new role/department driven by business re-structuring to promote further growth. The re-structuring also brought together more "Focus" within the two core products and higher arching "Vision". Innovation has being identified as a key driver for future growth, and we have embedded an innovation process with Intra-trade Ireland and Matrix to facilitate this, where we have multiple stakeholders engaged as well as being customer centric, where we become "obsessed" with our customers needs. I have recently graduated from studying an MBA in Smurfit with the support of Dromone, which reinforces the companies dedication to people development and investment.
Lauren Dunn, 2 years in DROMONE.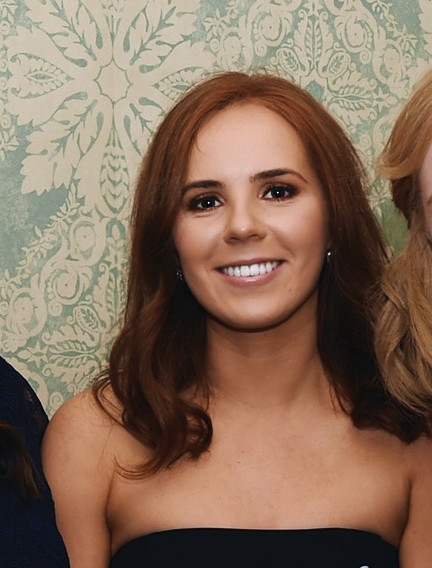 I began my journey at DROMONE in June 2016 as a Marketing Intern. I had just completed my 2nd year as a full time Marketing student at Maynooth University and like many universities nowadays, Maynooth encourage students to participate in an internship program (12 months) to help them develop new skills and knowledge specific to their area of study. It was through Maynooth University's placement office that I had first heard of DROMONE. Coming from a family of accountants with no experience or knowledge in engineering, I thought this would for sure be a good challenge.
Marketing has undergone significant changes over the past few years – technological improvements, increasing mobile usage and social media have altered the way marketing is performed and the internet is now considered a primary source of information gathering. Marketing was never a department of its own in DROMONE, however, after conducting a strategic marketing review DROMONE identified the need for a marketing resource to assist in research, communications, website and social media control, innovation and branding.
The company underwent significant changes in an attempt to improve its marketing efforts – both online and offline. We conducted marketing audits to identify areas where DROMONE was falling behind and areas for improvement. This resulted in a list of actions to be undertaken, the most important one being the development of a new user-friendly website (catered for mobile & tablet). Other actions included incorporating social media into marketing strategies, determining value propositions, and launching our corporate video and new product videos. Creating our corporate video was interesting. We found that there was an information deficit online about the company, our products, our customers, internal skills and capabilities, and our people. The best way to present this information was in a video format, taking the viewer inside of DROMONE and showing them everything from engineering design to after sales support.
In June 2018, I returned to DROMONE as a Marketing graduate. Since returning, we continue to maintain our online presence, monitor performance and strive for brand consistency. As 2018 comes to an end, we look forward to the new year and the exciting projects ahead.