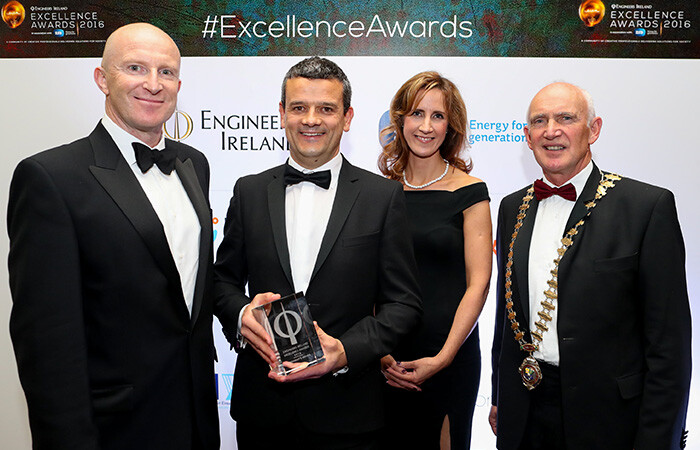 Managing Director, William Egenton, was recently awarded the 2016 President's Award by Engineers Ireland. The Engineers Ireland Excellence Awards is held annually to recognise and award engineers who have demonstrated extraordinary engineering skills throughout their profession, while also identifying the leaders within the engineering industry.
Receivers of the President's Award are individuals who have inspired change, helped to achieve advancements in engineering while demonstrating outstanding leadership, and their contribution to both the profession and industry. 'In Engineers Ireland, we deeply appreciate his commitment to the development of his staff through our CPD accreditation standard' stated Dermot Byrne, President of Engineers Ireland.
Read a full report from the night at The Irish Times.