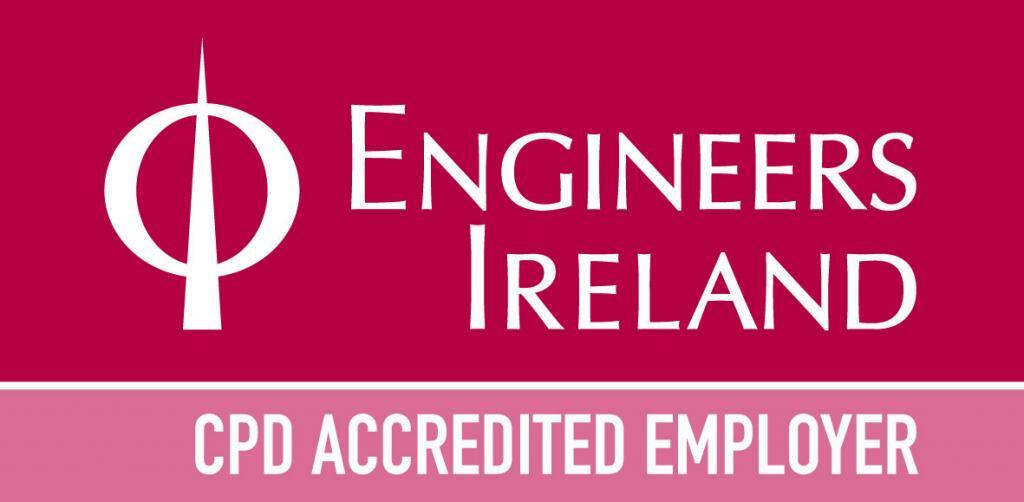 Engineers Ireland is the voice of the engineering profession in Ireland. Their 25,000 members make up a community of creative professionals delivering solutions for society. They have been representing the engineering profession since 1835, making them one of the oldest and largest professional bodies in Ireland.
CPD or 'Continuous Professional Development' has been a key pillar of DROMONE's strategy to professionalize all areas of the organisation for many years, and hand in hand with our Lean journey, NPI process and other new drives throughout the plant, will help us achieve our aspirations of becoming a world class organisation. An Engineers Ireland CPD Accredited Employer recognizes good organisational practice in the area of professional development for all staff and receives the formal backing of the Department of Education & Skills. This structure will ensure the training and upskilling for all well into the future, solidifying our vision as an innovative and technological leading organisation.
Just before the summer shutdown at the end of July last, we received word that DROMONE had successfully retained its CPD Accreditation; first achieved in 2013 and had been granted the maximum three-year Award until the next reaccreditation.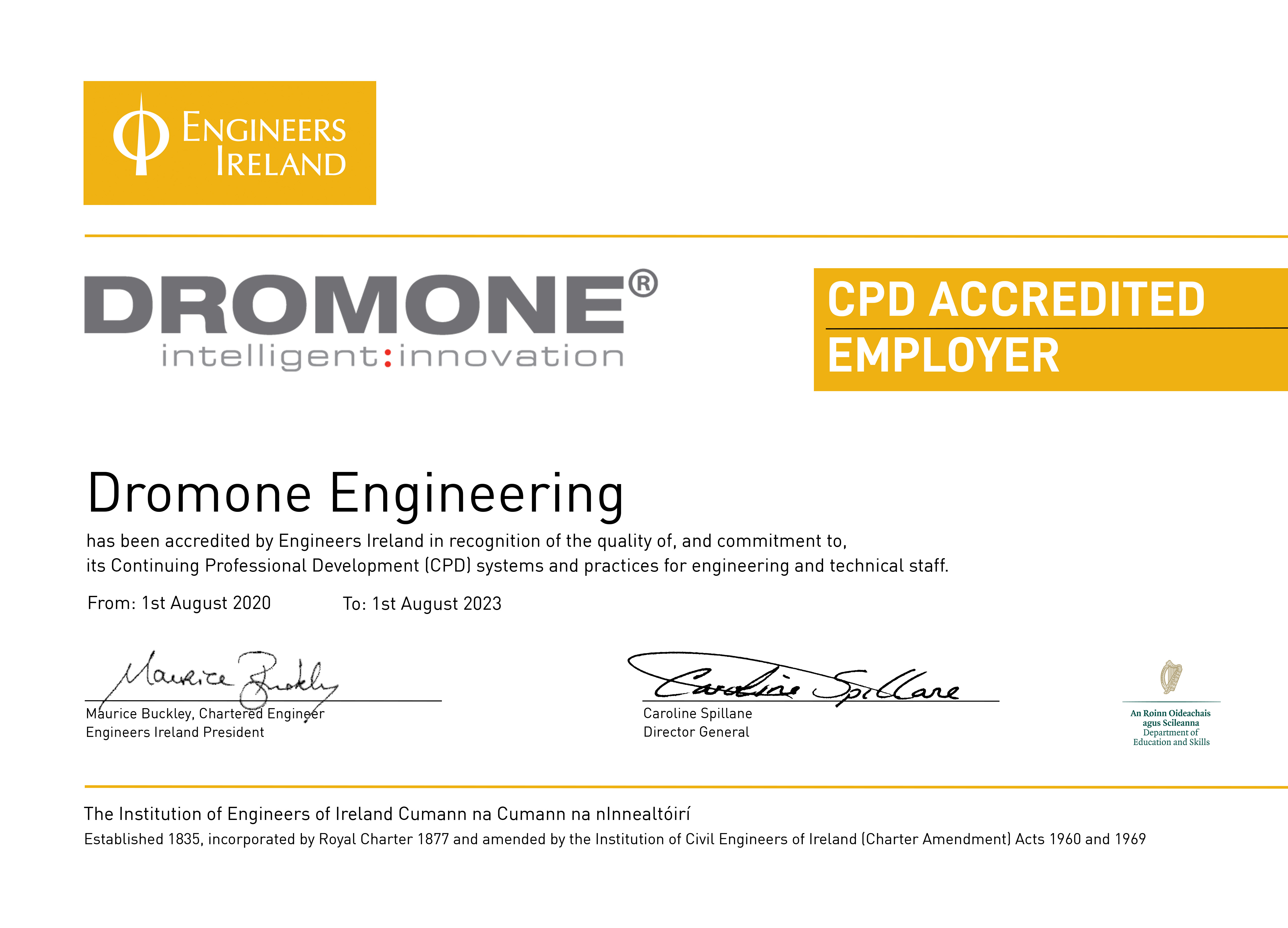 This came on the back of a rigorous submission process which had been completed two weeks previously culminating in an online audit by representatives of Engineers Ireland's CPD Team.
Unlike many audit / accreditation process, it was not sufficient to simply meet a previously achieved standard. In this case; to be re-accredited, we had to improve in two out of the seven streams of CPD while maintaining the level of the other five.
This is a big feather in our cap but the challenge for the next period will be to again improve in two further areas of the CPD standard, and more than that, to ensure all of the principles of CPD are embedded in the day to day working of DROMONE and to ensure the benefits to the individual and the company are realized.