The year 2020 has certainly been the year of change, but for DROMONE, 2020 was also the year of innovation. The emergence of Covid19 worldwide caused drastic changes to the way businesses operate, and the way we operate as individuals. Despite the pandemic, DROMONE remained focused on providing our customers with the safest and most innovative products on the market. Due to this determination, we were still able to launch new innovations in the agriculture and construction industries.
Agri-Tech Innovations
On 7th & 8th January 2020, DROMONE launched three new product innovations at the LAMMA Show in Birmingham. These products included the HAL Pick-Up Hitch system and two new designs of the D80 Ball Hitch system; the D80 Drawball for open field applications and the D80 ball for the Fendt range of tractors.
The DROMONE HAL system is the first pick-up hitch with an in-cab alert system to ensure safe coupling. It is an electronic monitoring system that provides positive confirmation that the trailer has been hitched safely and the locking mechanisms have engaged. The pick-up hitch has integrated rugged sensors and a control box providing audible and visual signals to the cab. Unlike conventional indicators that can show a false positive, the HAL system uses multiple sensors to reliably alert the operator of an unhitched and unlocked pick-up hitch.
The D80 Ball Hitch for the Fendt range of tractors offers operators the quietest towing experience when compared to conventional hook and ring systems. The newly developed buffer system significantly reduces movement between the ball and the pick-up hitch resulting in a more secure system.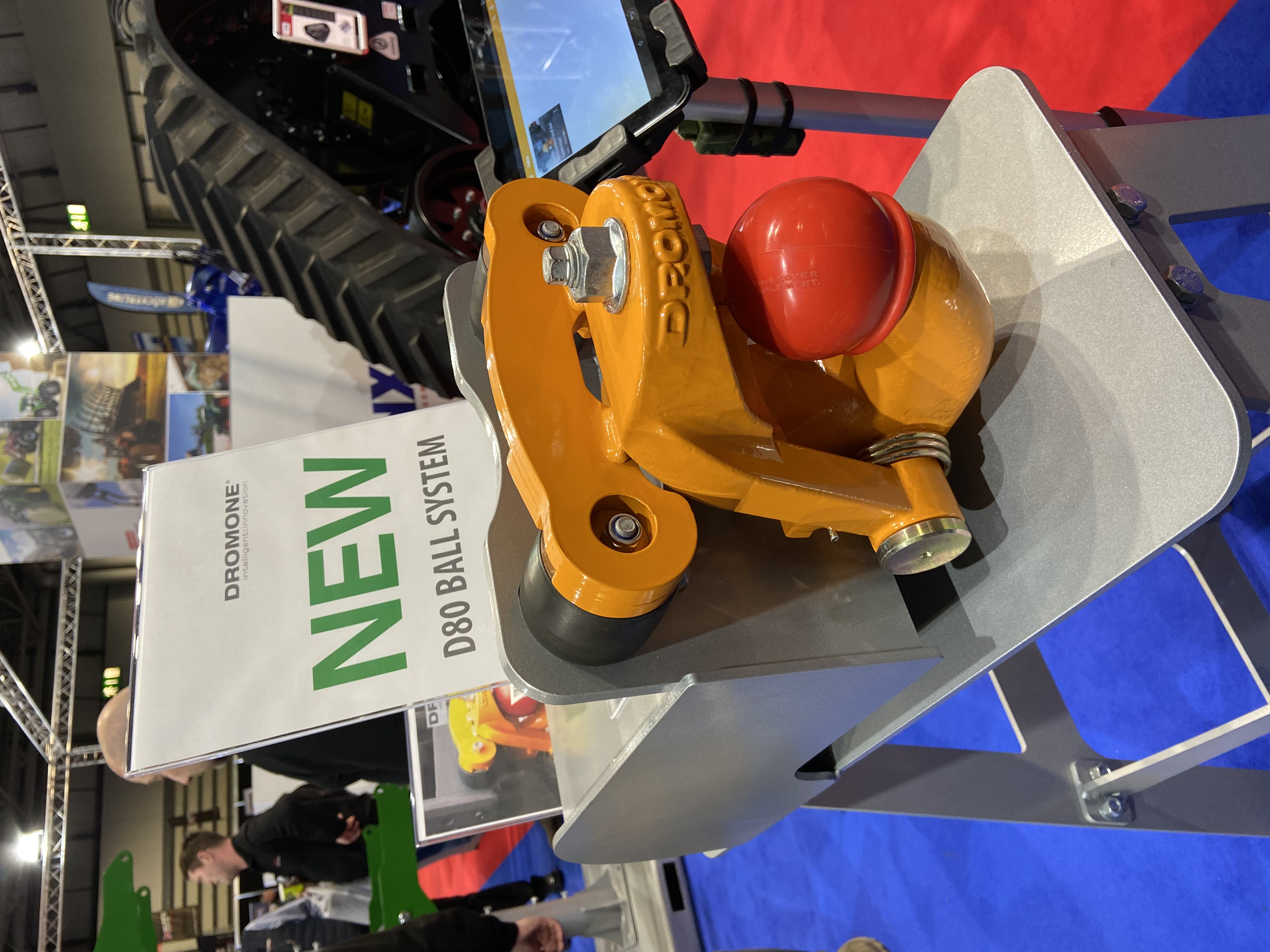 The D80 Drawball is a drawbar with all the benefits of a ball hitch. It is designed for open field applications such as baling, spraying and tillage.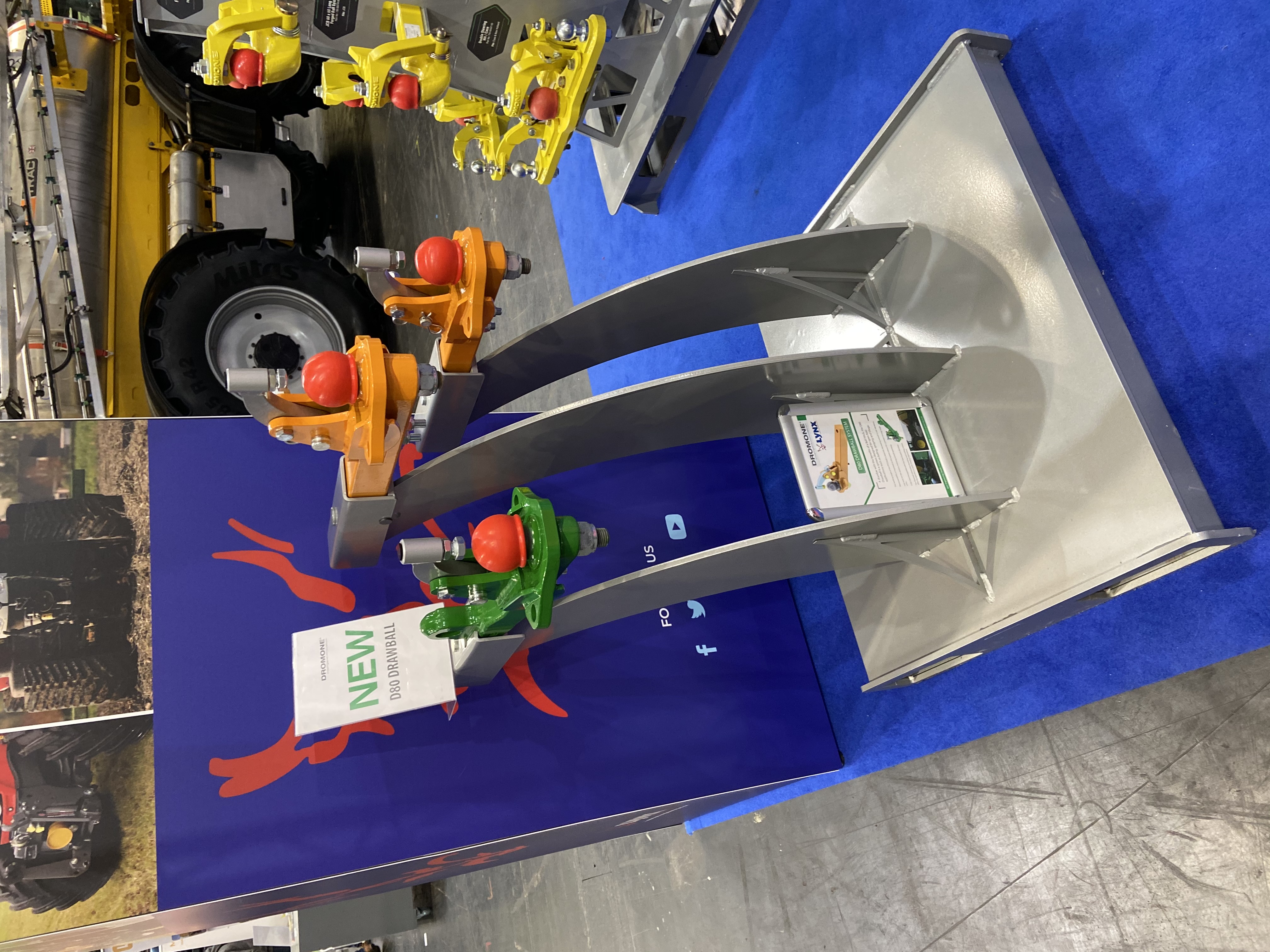 HAL Award
In September, DROMONE's HAL (Hitched & Locked) Pick-Up Hitch system was awarded the 2020 Farm Safety Enterprise Ireland Innovation Award. This award will allow DROMONE to exhibit in Enterprise Irelands Innovation Arena at the National Ploughing Championships 2021.The Innovation Arena showcases ground-breaking Agri-tech related products and innovations from Irish Agri-Tech companies every year and we are delighted to have been given this opportunity to showcase the HAL system.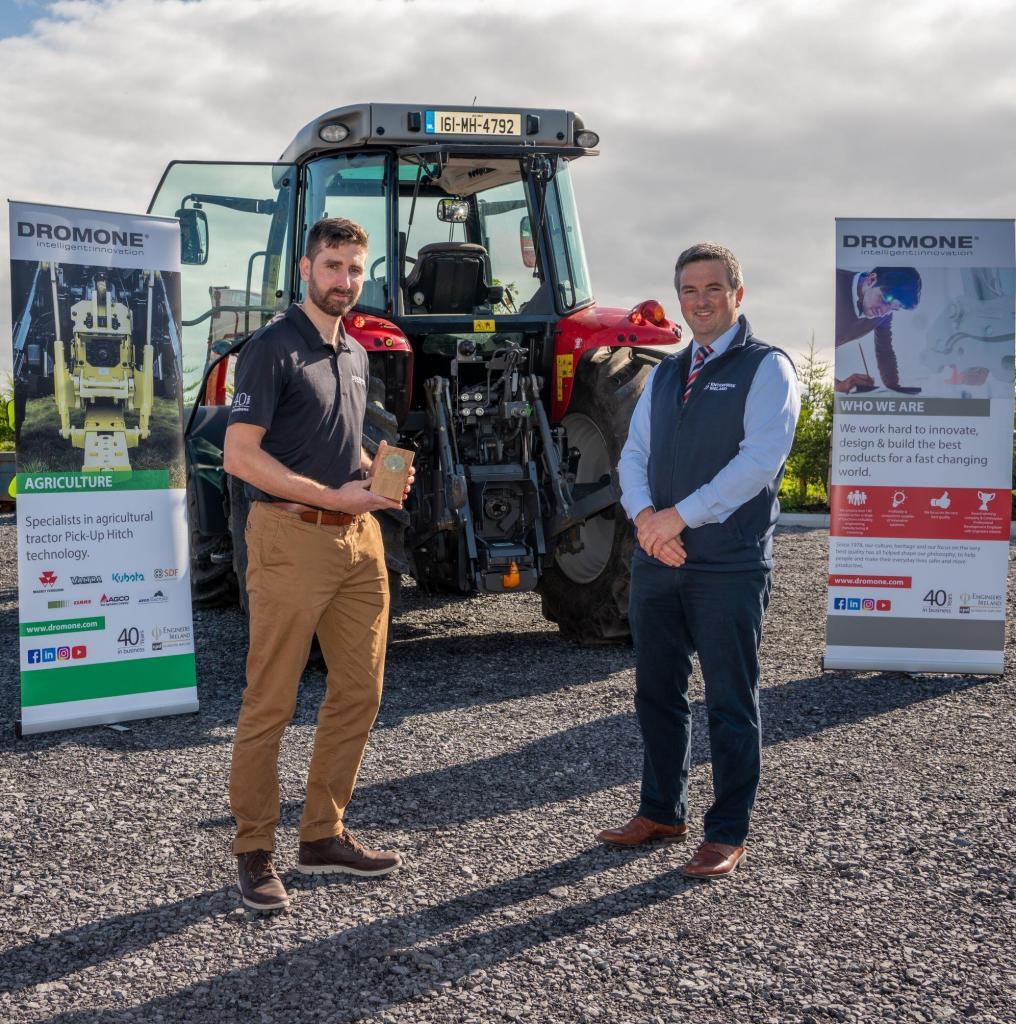 ConExpo 2020
The ConExpo tradeshow took place on March 10th-14th in Las Vegas, Nevada. At the show, we launched the new next generation hydraulic quick coupler, the ML:SMART. The ML:SMART is a secure, safe and smart universal quick coupler with live attachment sensing and feedback. Incorporating smart technology, it is the first quick coupler to provide real-time feedback to machine operators and site operatives that are in close proximity to the machine and most at risk of serious injury. The new quick coupler was developed by DROMONE stemming from determination to take safety to the next level. In 2017, we identified opportunity for improvement to the 2016 ISO 13031 standard, which created stimulus for continuous improvement and innovation from which we developed the ML:SMART.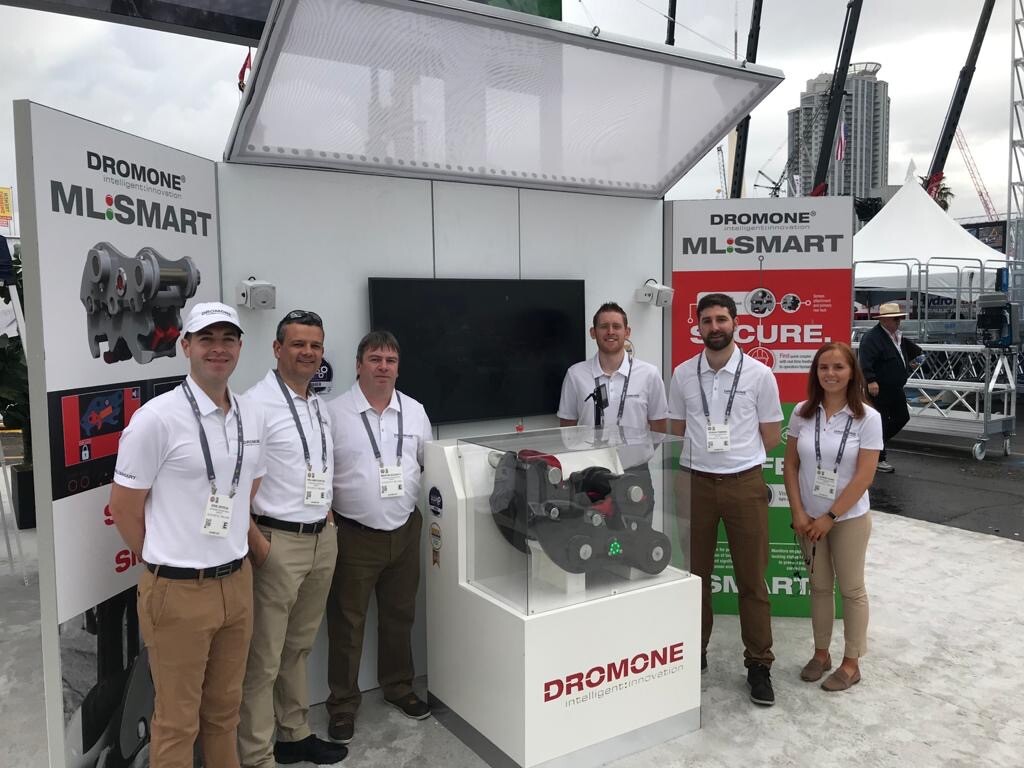 At ConExpo, DROMONE also showcased the new Augmented Reality support tool. The platform enabled users to investigate the internal workings and operating procedures involved with DROMONE couplers. Taking all customer feedback on board, this project is being further developed by the DROMONE team and will be officially launched in 2021.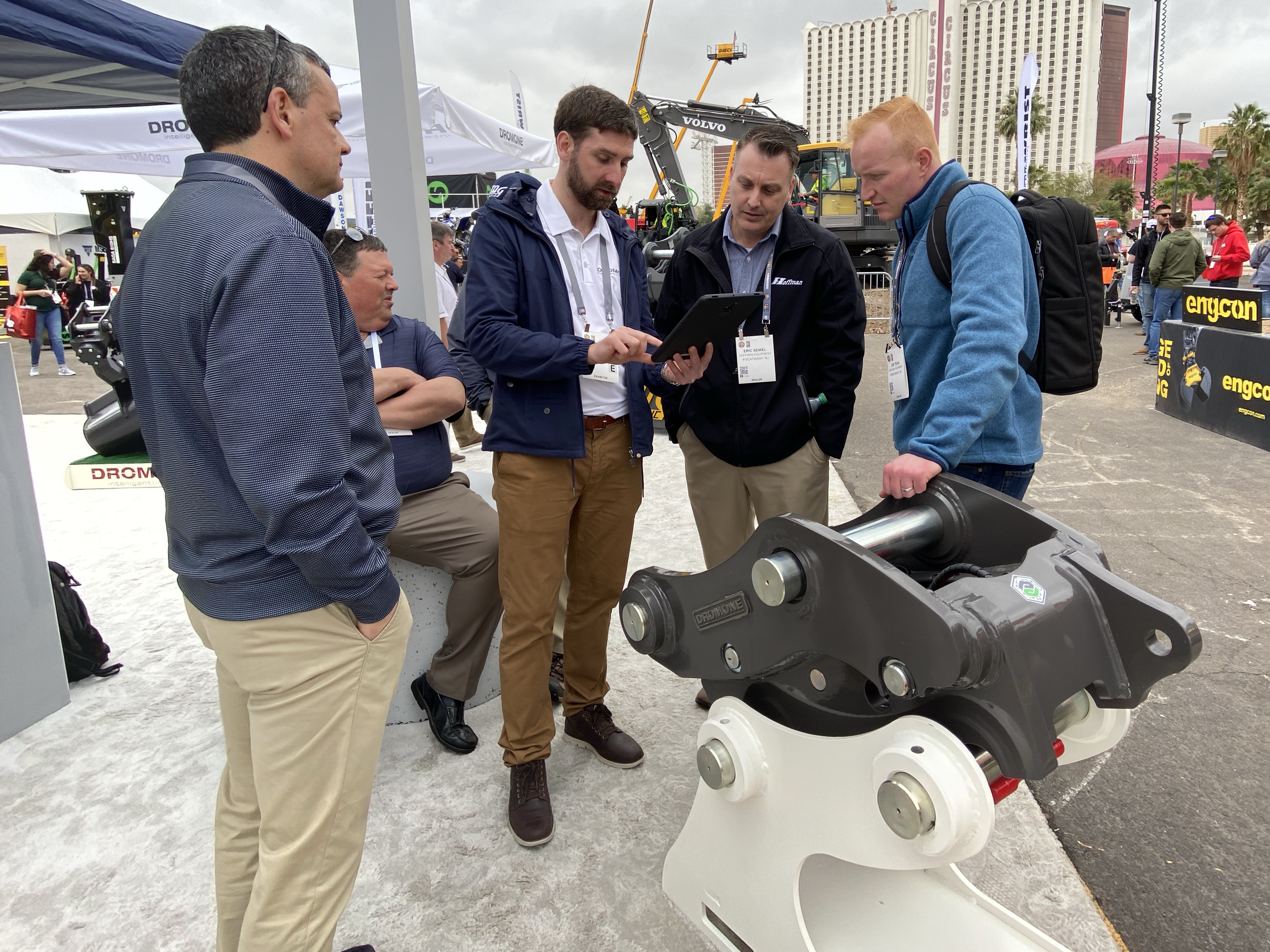 ML:SMART Awards
On January 29th, DROMONE's ML:SMART quick coupler was awarded the IMR Product Innovation & Design Award. It was a great achievement for the team to receive recognition in this category. This product was officially launched a few weeks later at ConExpo 2020. In February, DROMONE's ML:SMART quick coupler was also nominated for the Best in Tech & Innovation Award at the 2020 Machinery Movers Awards. This event was due to take place in March 2020 but due to Covid19 it has been rescheduled to November 2021.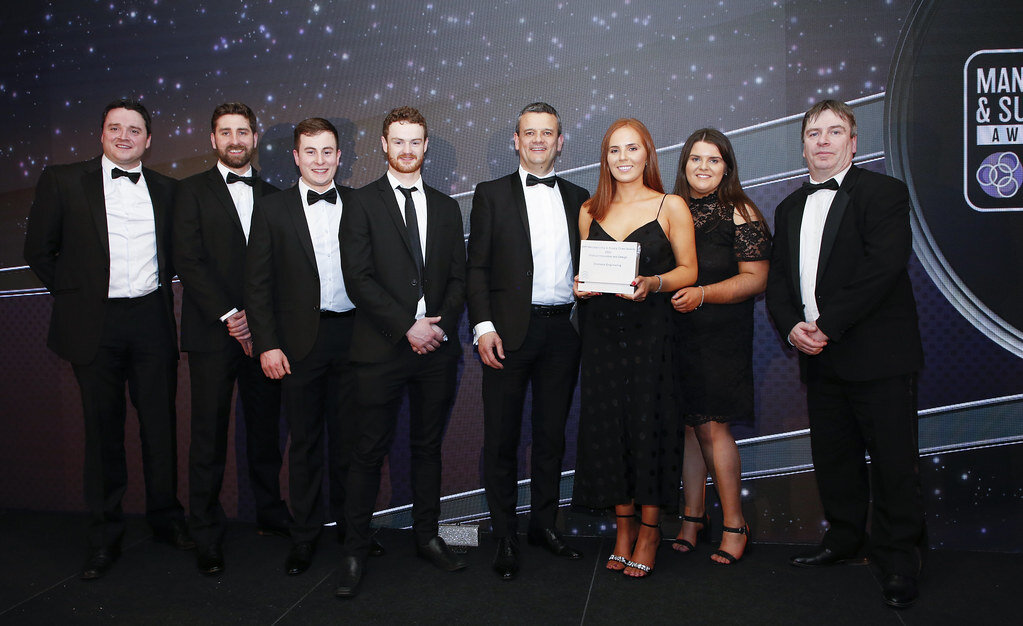 Covid19
2020 brought its fair share of challenges to business across the globe. In March, Ireland went into lockdown due to Covid19. For DROMONE, it remained business as usual. Providing safety critical components to the agriculture and construction industries is deemed as an essential service, so we continued to serve our customers throughout this difficult period. Many DROMONE employees began working from home and numerous safety precautions were put in place to ensure the safety of all onsite personnel, such as hand sanitizing stations, face masks and social distancing measures. A team of staff members completed online training around Covid19 to ensure a safe working environment for all. Office layouts were re-evaluated for those required onsite and daily cleaning schedules implemented. Due to the Covid19 safety measures in place, DROMONE has remained open and operating as normal.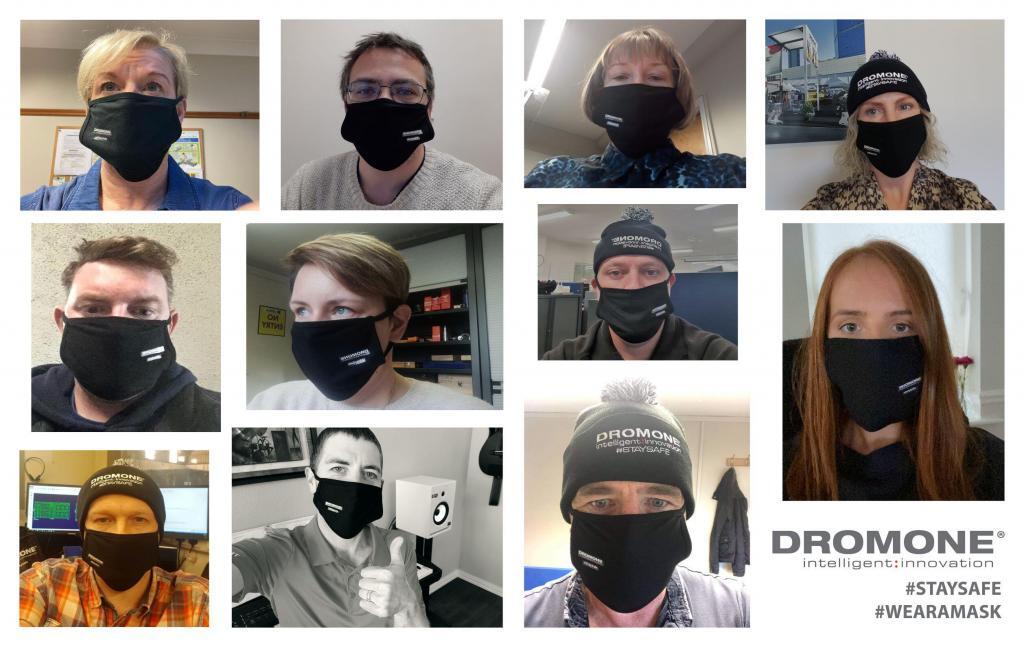 As 2020 comes to an end, DROMONE would like thank our employees and customers for their continued support. It was a challenging year for us all but we got through it together! We look forward to an exciting year ahead.