Erik Ortega, North America Sales & Marketing Manager.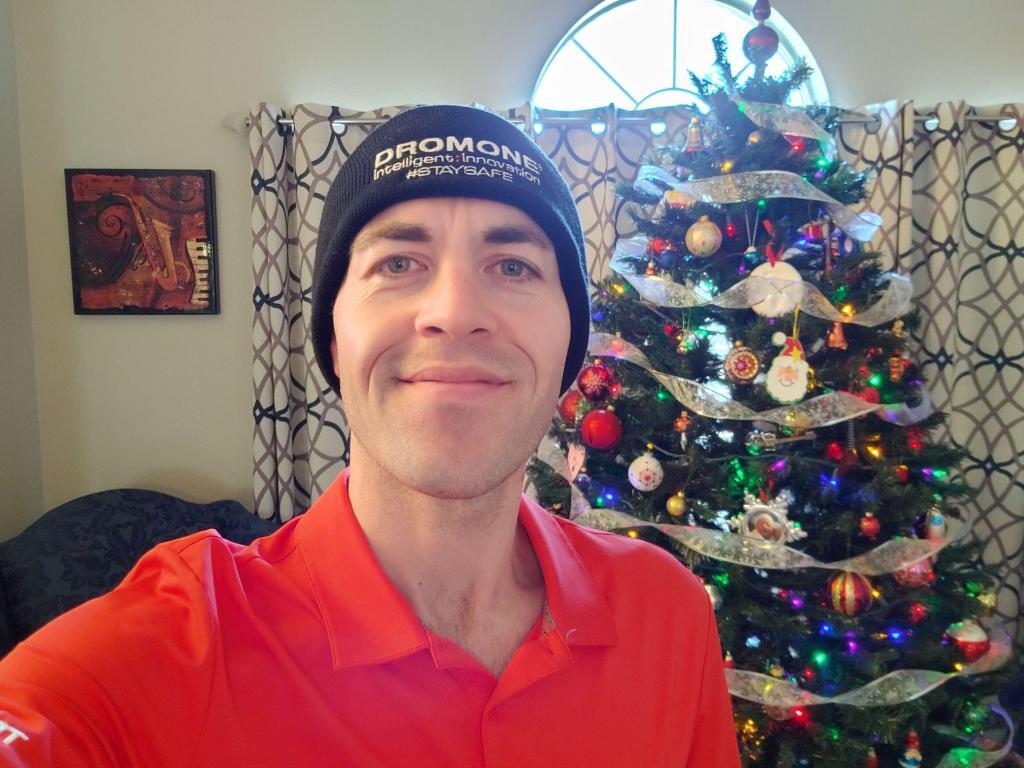 Happy holidays ladies and gentlemen. Erik Ortega here, your Dromone North America sales and marketing manager. I've been on the Dromone team for roughly 9 months now, so I guess that means I'm officially born into the role now, ba-dum-bum! My initiation week was spent in the great unholy land of Las Vegas with several of the Dromone team attending the Conexpo construction show. It was a fun week but we were all lucky to get out of there when we did as lockdowns were ominous and who knows what kind of trouble we would have ended up in if locked down in Sin City. While most of my 9 months have been spent working from home, I have gotten out more than a few times for dealer and distributor visits, and a few coupler installations to boot – nothing beats an in-person meeting. With that said, Zoom and MS Teams virtual meetings have been quite a pleasant way to get to know some of my Dromone team and customers and introduce both to my guitar collection and my 3-year-old son who sometimes barges in to deservingly and physically command my attention.
While 2020 may go down in the books for some as a dumpster fire of a year, the flip side and positive view from my life, is that my family is healthy, my son is 3, and I've started a new role with a remarkable company, where I both bring and feel valued. I've jumped in head first on a number of fascinating projects and products, with a group of people that I'm very delighted to be a part of. Now, of course, I wish 2020 would have lived up to its turn of the century potential greatness, that is, without a pandemic, it really wasn't all bad. Emerging from it and entering 2021 I know with greater confidence than before that I'm focused on what I want to be focused on, my family, my work, and core values within myself. I don't think I'm alone in that sentiment. That's enough from me for now, thanks for taking the time to read some of my experiences and thoughts. I wish you all and your loved ones a fantastic holiday season and a tremendous start to 2021. I look forward to visiting everyone in the new year. Cheers, y'all!
---
Mary Magee, Human Resource Manager & Lead COVID19 Coordinator.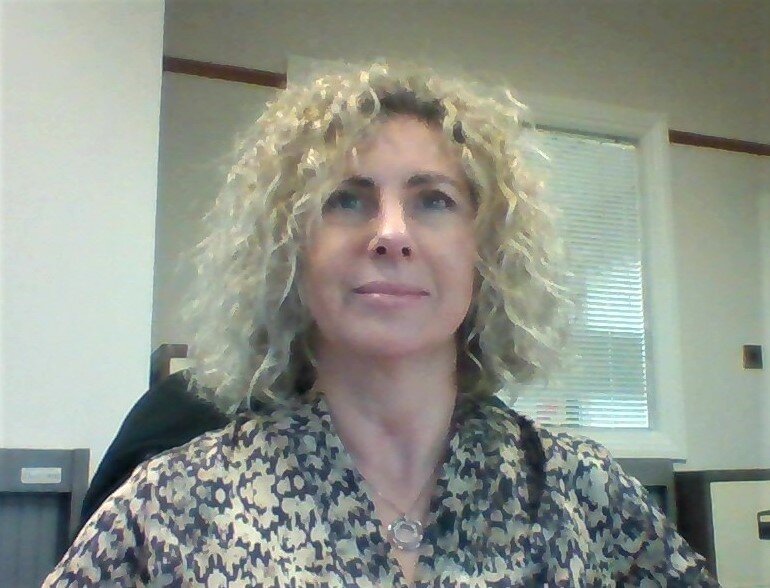 Hi, my name is Mary Magee and I'm the Human Resources Manager with DROMONE Engineering. I'm with DROMONE 13 years this year but these years have gone by in the blink of an eye!! This year has been a year like no other. We began to feel the ripples back in February when word was spreading across the world of this dreaded COVID 19 virus for which there was no cure, no treatment and no vaccine! Almost straightaway we introduced a "No handshake policy" and from there we have changed almost everything about the way we interact with each other and our customers on a daily basis in order to help keep everybody safe.
I've taken on the role as Lead COVID 19 Coordinator with DROMONE and together with the company's COVID officers (made up of Operations Managers/Team Leaders/ Operations Support Manager and employee representatives) we have implemented numerous COVID 19 safety procedures and related training to ensure we are compliant with the public health advice and that our workplace is as safe as possible for everyone. We keep in regular contact also with our colleagues working remotely for the last 9 months and we know this too can have its challenges.
My deepest sympathies go out to all employees that have lost loved ones this year and have had to mourn their loss without the physical support of friends and even family members in these tragic circumstances.
I believe as a result of COVID 19 we have become more resilient and reflective individually but also collectively and with the emergence of numerous COVID 19 vaccines beckoning in early 2021 the year ahead looks full of promise and of hope.
---
Ronan Timmins, Product Design Engineer.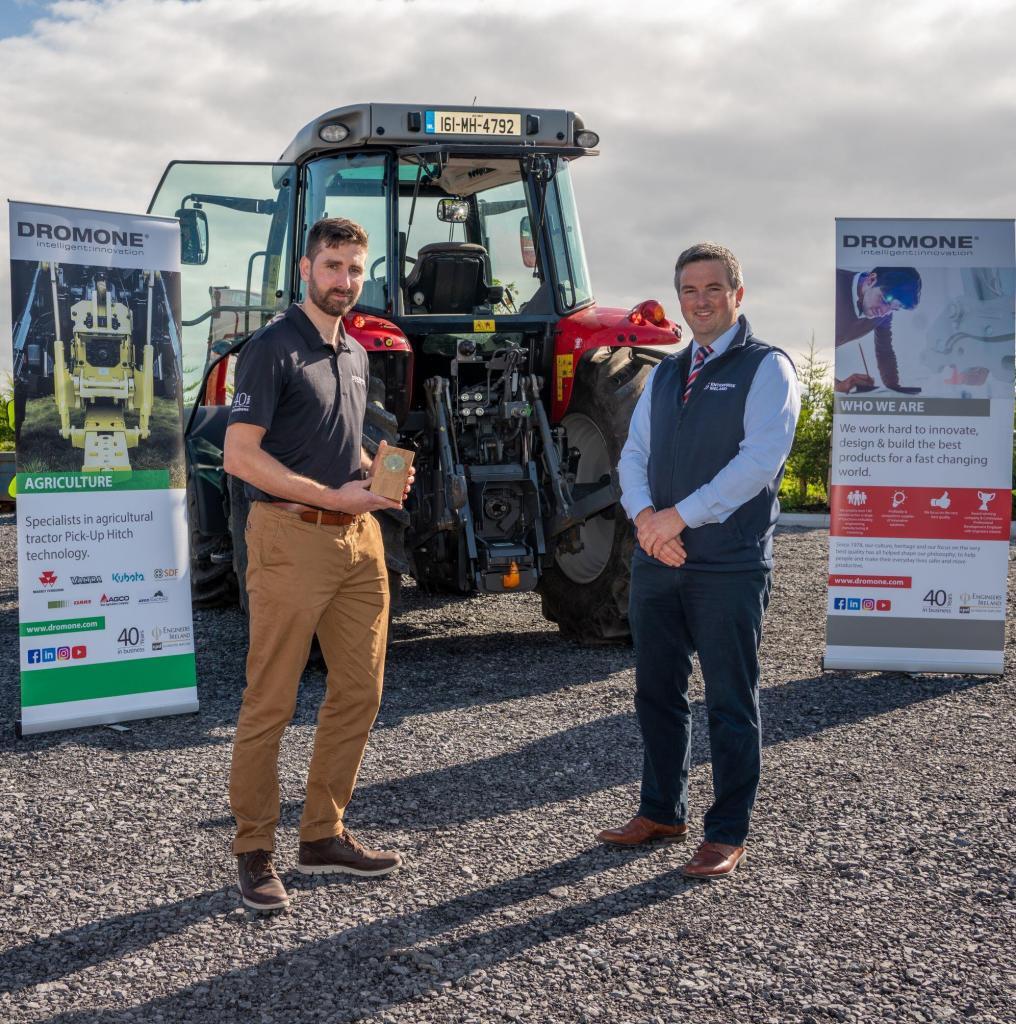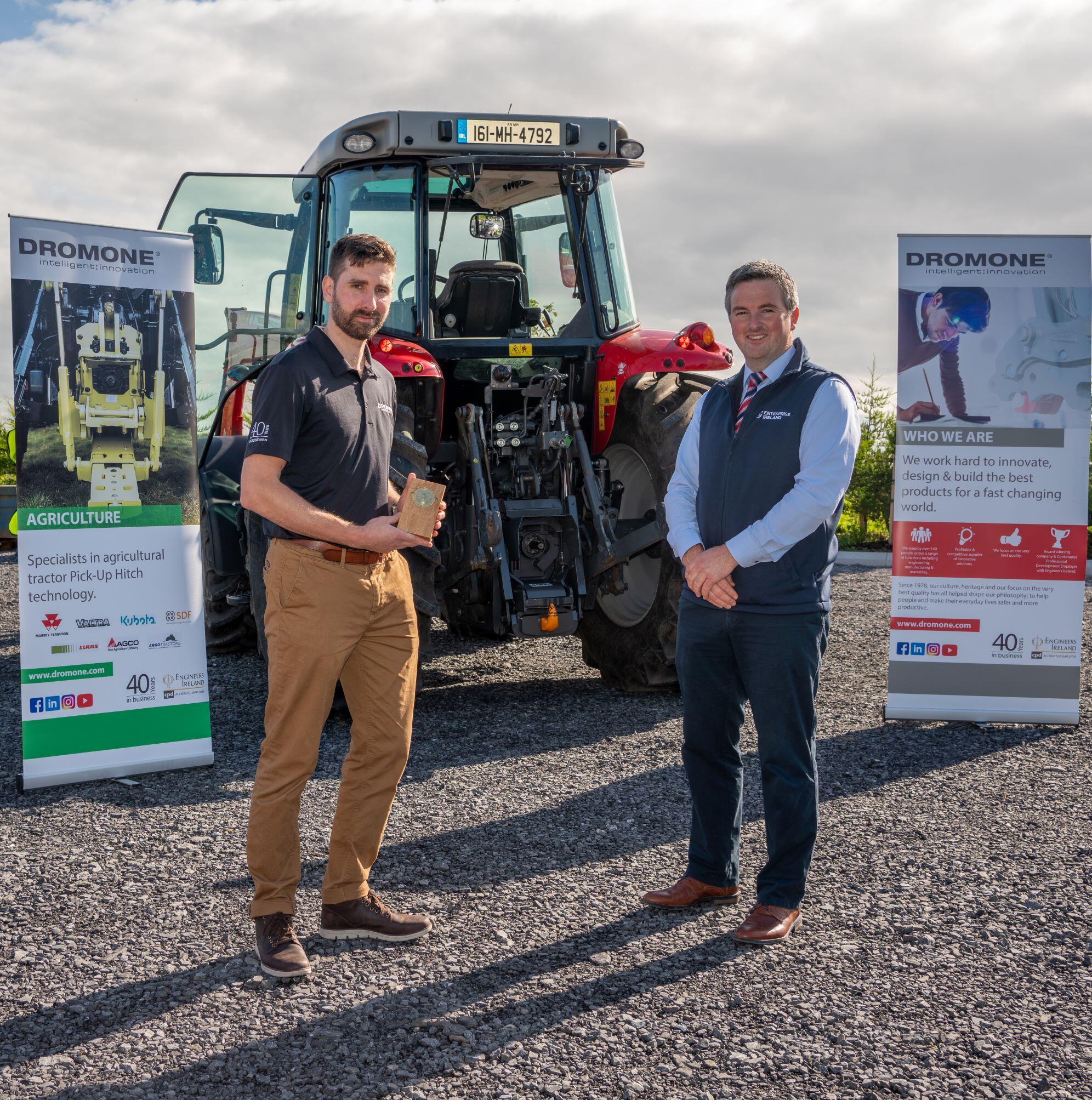 I'm Ronan Timmins and I've been a Product Design Engineer in Dromone since 2013. In the last few years I have moved from focusing purely on AG products to working more broadly on innovation projects. 2020 started with a few big project milestones – We demo'd HAL at LAMMA in January and the ML:SMART at Conexpo in March along with a concept of a new app for product training and support. The show was a great experience. As an engineer, getting away from the desk and talking to customers now and again is important and the show was also a good chance to see what's new and learn a bit from other companies. Thankfully I got that chance because no sooner was it over than the world was going into lockdown. I've been working from home ever since. The transition to working from home was surprisingly easy – the technology has worked really well and with everybody on Teams it's been easy to stay in touch. Of course it has its limitations though – luckily I'm not too far away in Munterconnaught so coming on site to review a prototype or witness something in manufacturing has been easy, but I haven't had a breakfast roll since February!
2020 hasn't been all doom and gloom though as our little girl was born in July. It has been a challenge not being able to meet with family and friends in those first few months but we're just thankful that all is ok and like everybody else, looking forward to what's sure to be a better year.
---
Lauren Dunn, Marketing.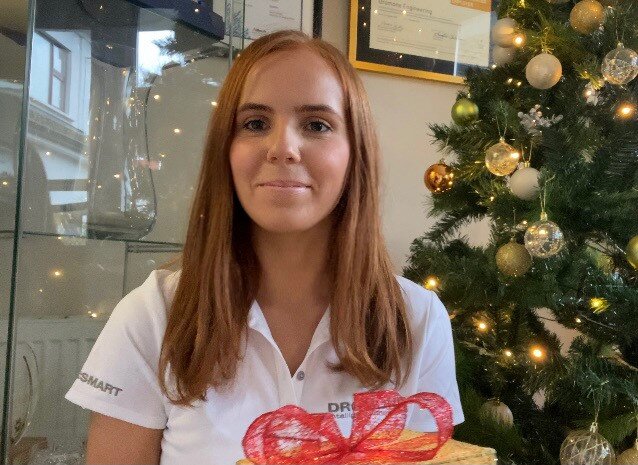 Hi! My name is Lauren Dunn and I've worked in Marketing at Dromone for approximately 4 years now. I've been working from home since March after returning from the ConExpo trade show in Las Vegas. It is quite surreal to think that the whole world went into complete lockdown straight after the event and in some sense the team and I were lucky to get home! Everything completely changed and my role (like many others) became completely remote and Microsoft teams took over. Presentations became more frequent, knowledge sharing more informal and communication more streamlined. All meetings and coffee breaks with friends became video calls which was great because you didn't feel so isolated at home. Having set up office in the dining room almost 9 months ago, it really has become the new normal and life before seems like a distant memory.
Despite the global pandemic, Dromone has had a great run in 2020. This year alone, we exhibited at Lamma in the UK and ConExpo in Las Vegas (both pre covid) and launched a number of new innovative products including HAL, ML:SMART and many others. Dromone was also the winner of a number of industry awards this year. On January 29th, Dromone's ML:SMART quick coupler was awarded the IMR Product Innovation & Design Award. This product was also nominated for the Machinery Movers Best in Tech & Innovation Award 2020 which has now been rescheduled to 2021. In September, The Dromone HAL Pick-Up Hitch system was awarded the Enterprise Ireland Farm Safety Innovation Award which will allow us to exhibit in the Innovation Arena at the Ploughing Championships 2021…. Let's just say it's been a busy year!!
I hope that 2021 will be an even better year for Dromone and everything we have learned about ourselves as individuals during Covid19 is not forgotten.
---
Lauren Chatten, Production Planning.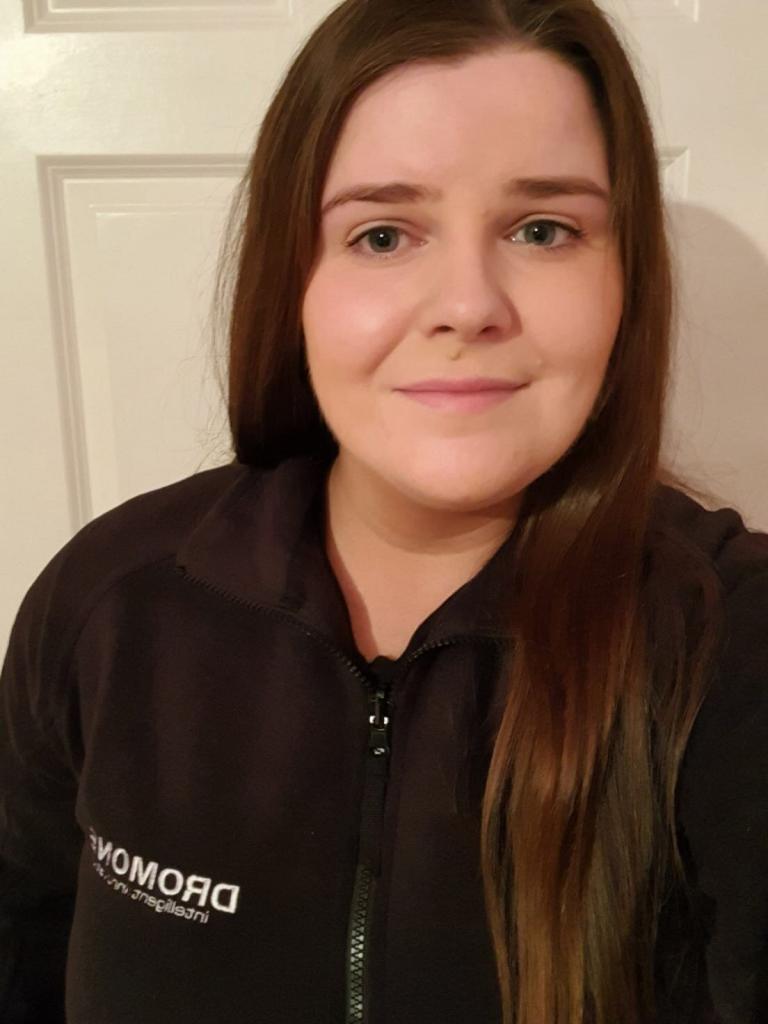 Hi! My name is Lauren Chatten and I started in Dromone part time in June, 2014. I've had the opportunity to work in a few different departments over the past few years but I joined the Planning department in May 2017 and I have been here ever since.
I have been working onsite since the start of the pandemic. For DROMONE, it was business as usual so my job never stopped. At the beginning, it was strange to have such little personnel working onsite compared to usual. There were no more face-to-face production meetings which usually took place every day in the office. Instead, we started using Microsoft Teams for all our meetings which was an adjustment at the start.
In October, Covid19 had hit my household and I started working from home for just over 2 weeks until it was safe to return to the office. Working from home was difficult to begin with as it was a sudden change and it took a while to adjust to. I had to get a number of items sent home to me such a computer screen as I found it difficult to work with production schedules off my laptop alone. Microsoft Teams was a great help while working from home as everyone was just a call away, therefore I didn't feel isolated in any way.
My highlight of 2020 was attending the IMR Manufacturing and Supply Chain Awards in Dublin back in January, when the ML:SMART quick coupler won the Product Innovation and Design Award.
I hope that 2021 will be another year of continued success for Dromone. Wishing everyone a Happy Christmas & Happy New Year!
---
Padraig Brosnan, Product Design Engineer – Construction Product.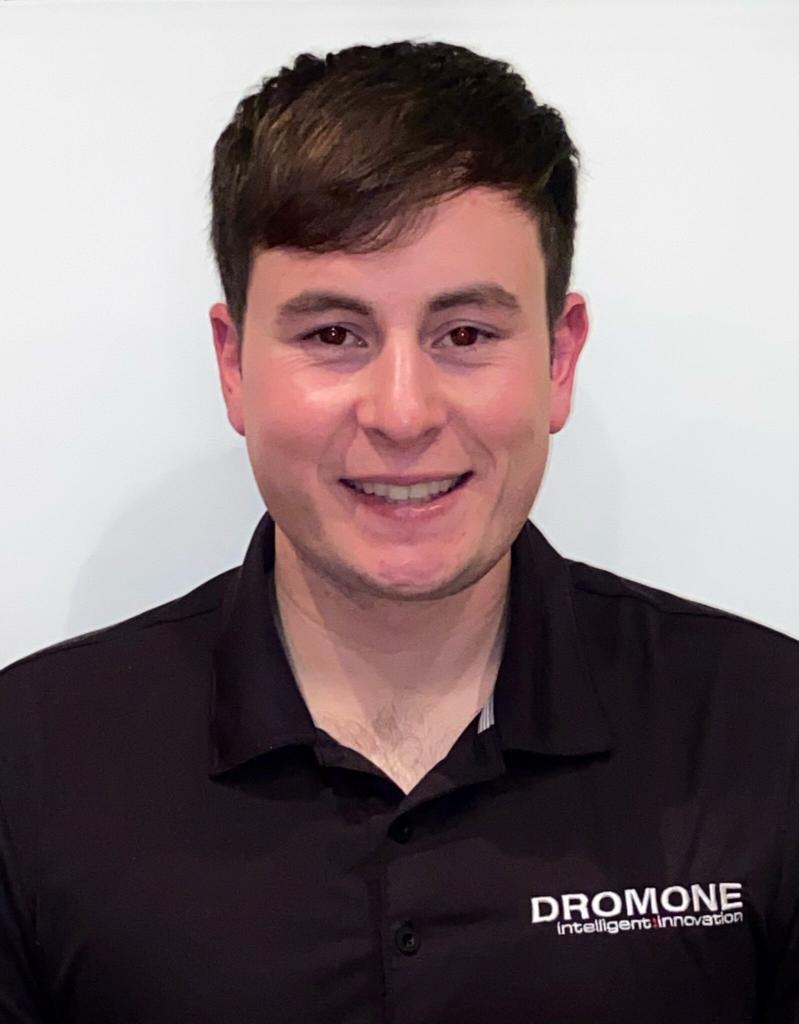 My name is Padraig Brosnan and I work as a Construction Product Design Engineer. I began working here at Dromone in June 2018, so 2 and a half years. I previously worked in the renewable energy sector, but have always had a passion for machinery both agricultural and construction. I have been working from home in Co. Kerry (or what I like to call the Dromone Munster office) since the end of March. My family run a small suckler beef farming operation, so I have the unique opportunity to operate and interact with Dromone products every day. I travel to Dromone to work onsite when I have prototypes being built, I feel it is essential to be as hands on as possible throughout that process. Adapting to remote working and the lack of face to face meetings was a little strange at the start, but after a few weeks it became 'the new normal'. There have been a lot of positives including easier collaboration for design reviews, help and support. I have found remote working to have huge benefits at particular stages in the design process as it allows for greater uninterrupted focus.
Some of my 2020 highlights include:
The Irish Manufacturing Awards, it was a great honour to have our ML Smart Coupler take the top prize for Product Innovation & Design ahead of some very big names in manufacturing in Ireland.
I completed SolidWorks CSWA certification in Mechanical Design, it was a good opportunity to upskill and become efficient in modelling & design.
Getting the opportunity to produce Dromone's new range of ML Tilt Couplers working on designs 5T up to 10T, along with other strategic projects.
Completion of my Post Graduate Certificate in Innovation & Enterprise Development at Trinity College Dublin.
Like everyone, I would hope for Covid-19 restrictions to lift and vaccines to be rolled out. I play rugby with my local team in Castleisland, hopefully we will get back to playing competitive games in the new year! I would like to get back working onsite in Dromone a little more often – I get a buzz off being around the factory, seeing raw steel getting turned into finished products! I hope to get to more sites to visit some of our product in the field in the coming year, as well as attending some trade shows when they get back up and running.