DROMONE has long valued the ongoing learning and development of all employees. One of our key business objectives is to professionalize all levels of the organization. With this in mind, DROMONE set about achieving the Engineers Ireland CPD (Continuing Professional Development) Accredited Employer standard. The standard sets out a clear pathway and provides an excellent framework within which we have successfully tailored and developed our training and business strategies.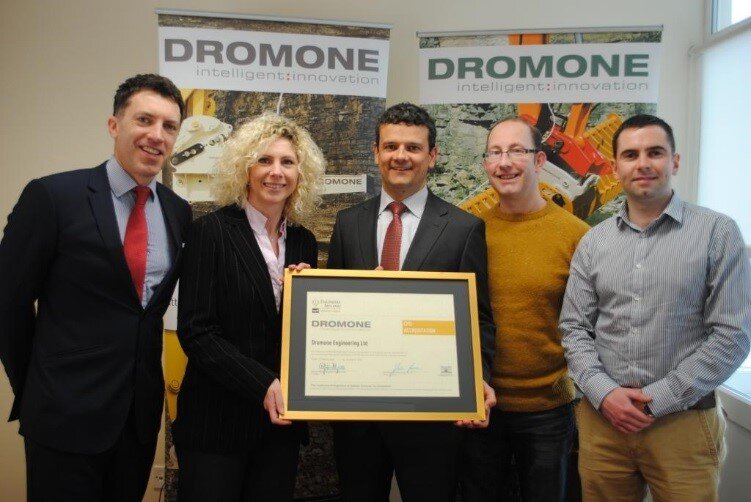 DROMONE successfully achieved this accreditation in April 2013 and within 6 months were awarded joint winners of the CPD Employer of the Year along with Abbott Ireland in October 2013.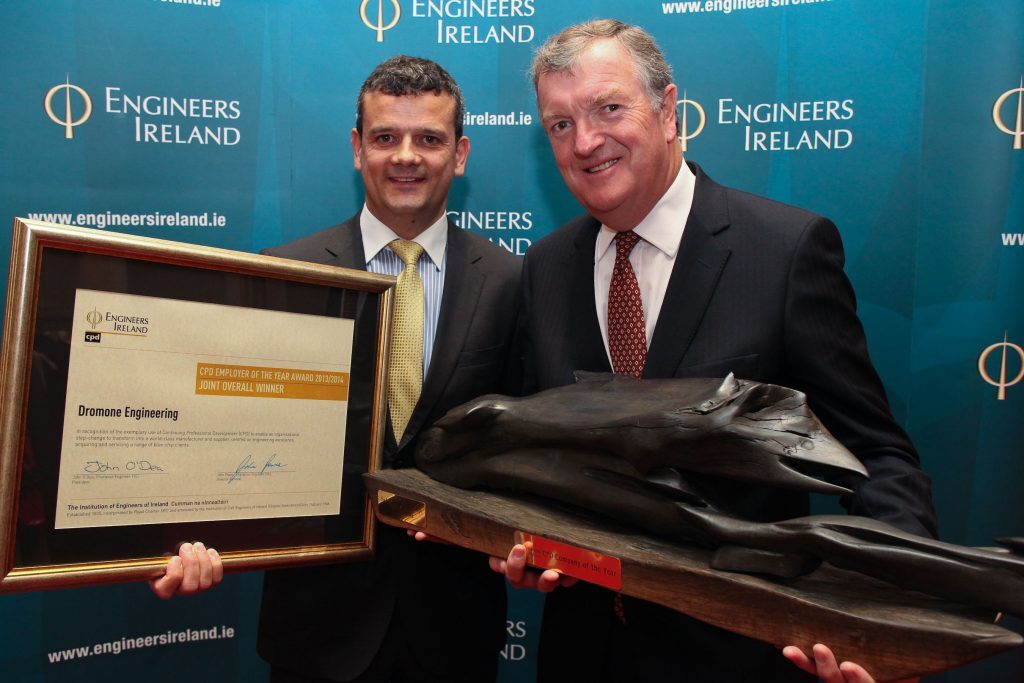 Each year the CPD committee review the business goals and ensures our CPD strategic objectives are closely aligned. The ethos of lifelong learning is extremely important to DROMONE and instills our belief in our "intelligent : innovation" dictum by which we strive to differentiate ourselves in a rapidly changing and competitive international marketplace.
DROMONE will continue to support the education and development of our people knowing that this gives us resilience and ability to expand and grow our business into the future. We recognize this policy as a key attraction and retention strategy and celebrate the success of our high achievers.