On March 10th-14th, DROMONE exhibited at North America's largest construction trade show, ConExpo 2020. At the show we were excited to launch the new next generation hydraulic quick coupler, the ML:SMART. The ML:SMART is a secure, safe and smart universal quick coupler with live attachment sensing and feedback. Incorporating smart technology, it the first quick coupler to provide real-time feedback to machine operators and site operatives that are in close proximity to the machine and most at risk of serious injury. The ML:SMART facilitates the safe changeover of attachments in seconds in a secure, safe and smart way and greatly reduces the risk of serious accidents and fatalities.
At DROMONE, the safety of our customers and society at large is our number one priority. The new quick coupler was developed by DROMONE stemming from determination to take safety to the next level. In 2017, we identified opportunity for improvement to the 2016 ISO 13031 standard, which created stimulus for continuous improvement and innovation in DROMONE from which we developed and tested the new ML:SMART Universal Quick Coupler (Multi-Lock:SMART). The ML:SMART is the safest coupler on the market and exceeds legislative requirements.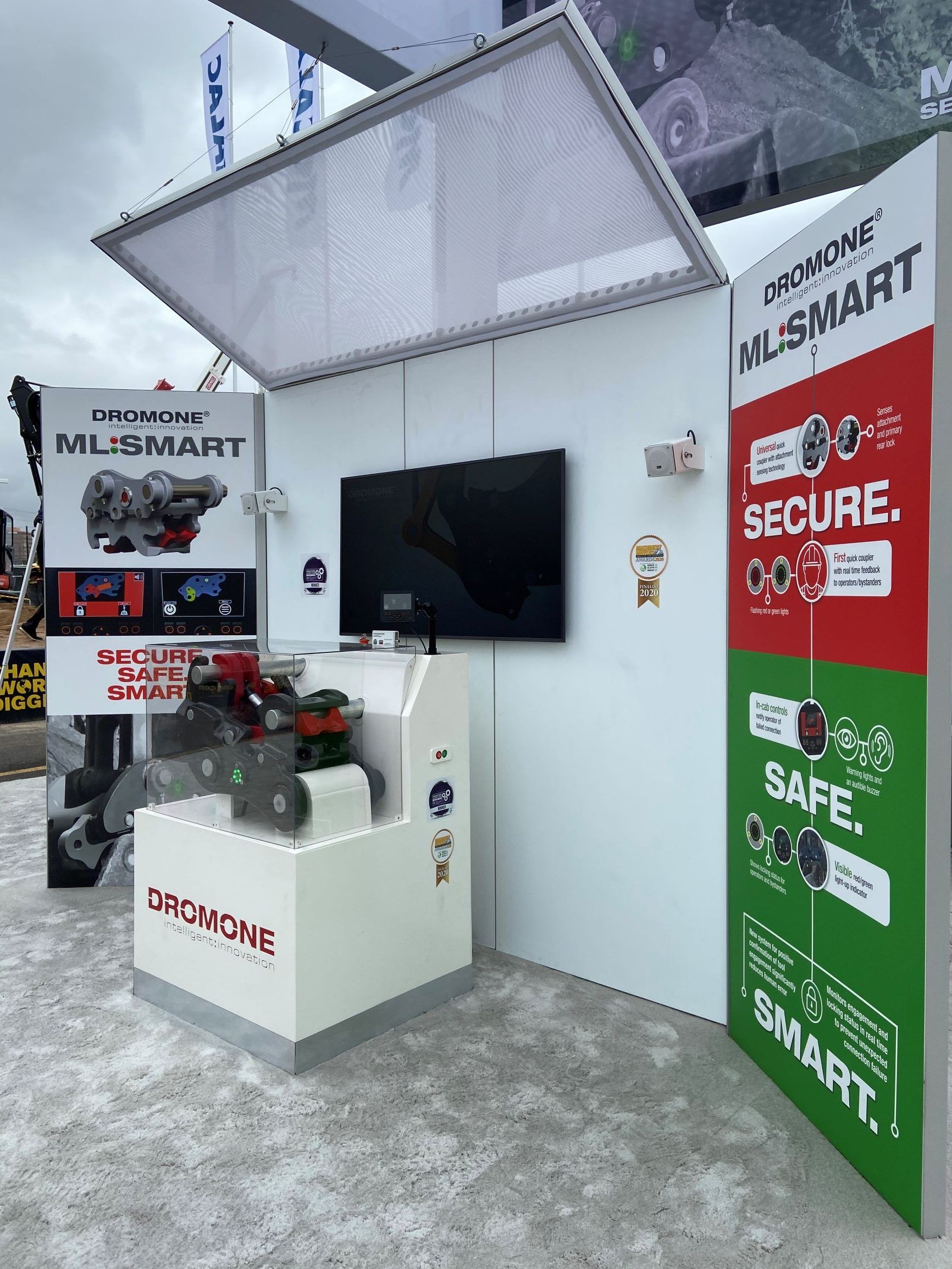 DROMONE specialises in the design, manufacturing and marketing of construction excavator Quick Coupler technology and agricultural tractor Pick-Up Hitch technology. Recognised as an authoritative voice in the industry, DROMONE works closely with stakeholders and relevant authorities in the development of standards to support the industry. To support this, DROMONE incorporates up-to-date technologies, lean systems and continues to invest in Research & Development to provide our customers with superior performing product.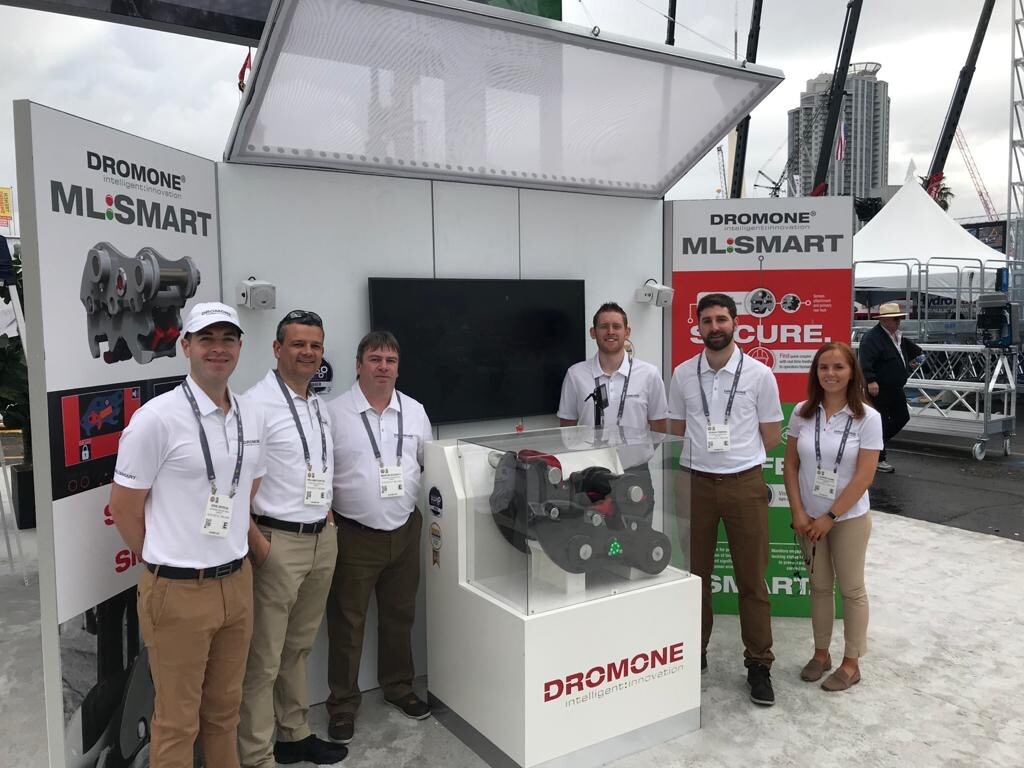 DROMONE would like to thank all of our customers who visited us at our booth at ConExpo 2020. It was a very successful event and we are forever grateful for your continued support.
For more information about the ML:SMART Quick Coupler, visit our product page here.